This is a brief guide on how to make connection between your Gmail on GSuite(or Free) with Hubspot. Its quite simple and we will list all available features for this.
Key Benefits
Log emails sent from Gmail in HubSpot CRM with one click.
Track email opens and clicks in real time.
Get access to the tools you need to work more efficiently — like templates, sequences, meetings, and more — right in your inbox.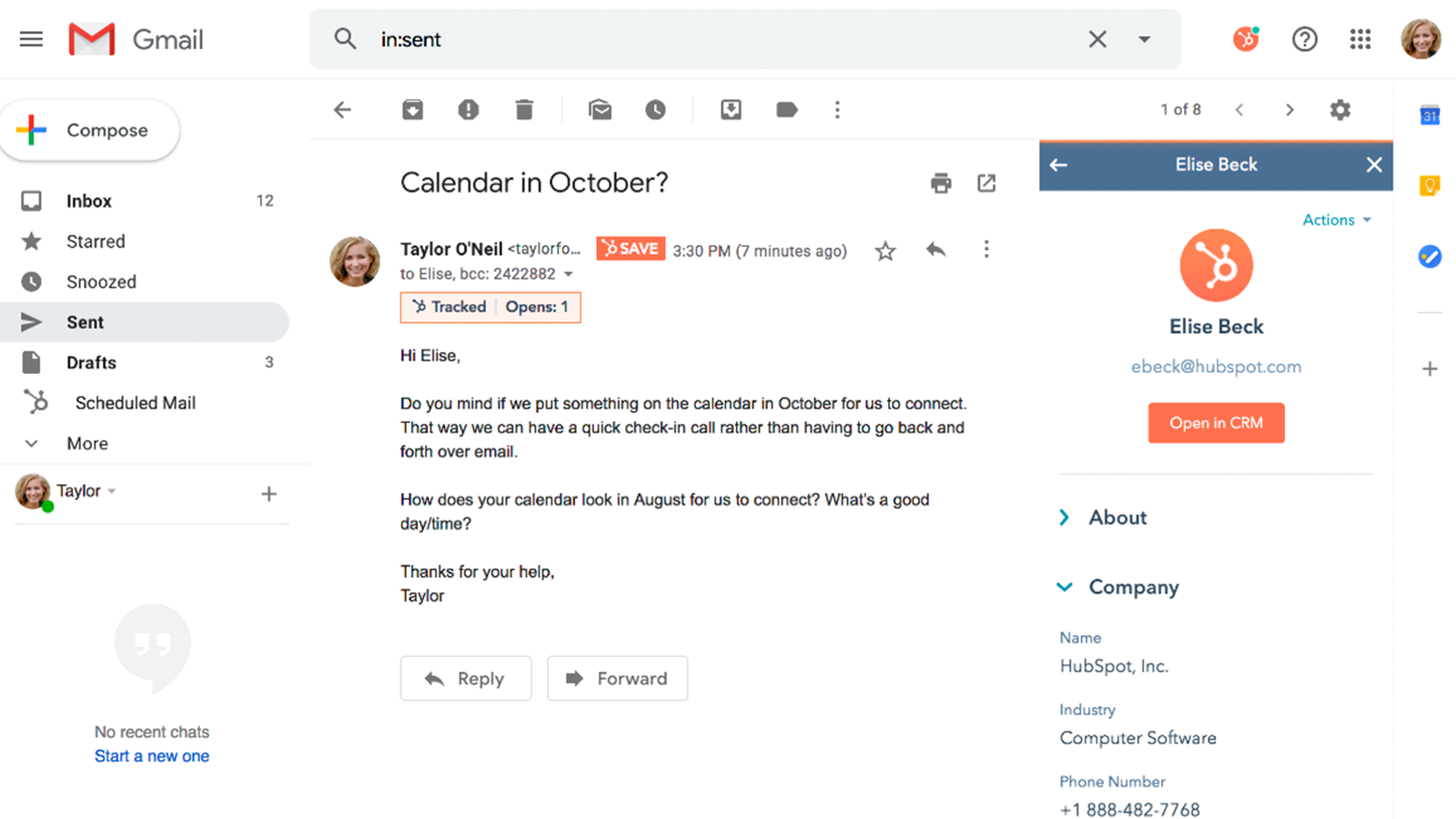 Connect your Gmail account
Please note: if you connect a Gmail inbox that has an alias set up, that alias will show up automatically in the From dropdown menu in the email composer. The alias must be set up in your Gmail account before you connect your inbox.

If you have Google's Advanced Protection Program enabled in your Gmail account, you can't connect your inbox to HubSpot.
In your HubSpot account, click the settings icon settings in the main navigation bar.
In the left sidebar menu, navigate to Integrations > Email integrations.
Click Connect personal email.
Select Google / Gmail.
Read through what to expect when you connect your Gmail inbox to HubSpot, then click Continue.
You'll be prompted to log in to your Gmail account. Enter the email address of the Google account you want to use. If you're already logged into one or more of your Gmail accounts, choose the account you want to connect.
Review the required permissions, then click Allow.
You'll be redirected back to your settings, and a dialog box will appear to inform you that your Gmail inbox is now connected to HubSpot.
Keep reading the complete guide here: https://knowledge.hubspot.com/email-tracking/connect-your-inbox-to-hubspot