Hello everyone, long time no posting, but not because inactivity. We have been working on a lot of great updates that will improve the UX/GUI and functions in the web application + Guided tour with videos.
The topic will show this guy that make me respond really fast then just by finding they can improve the ad and they offer me that service.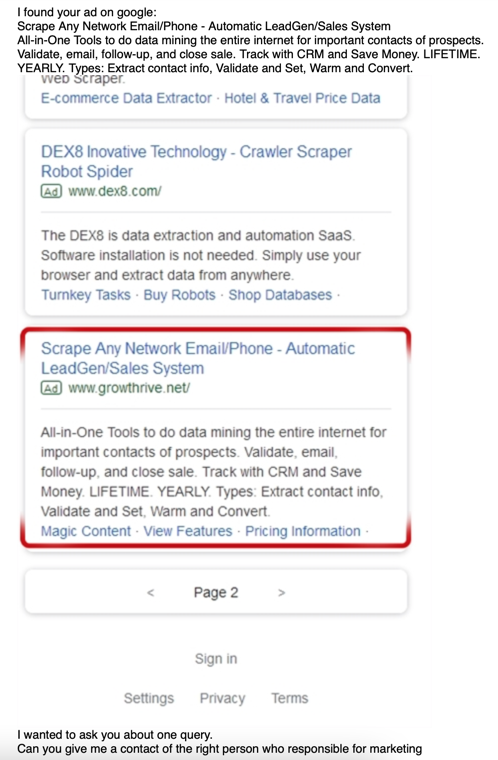 I answered like. "Of course! Ask anything"
And he responded…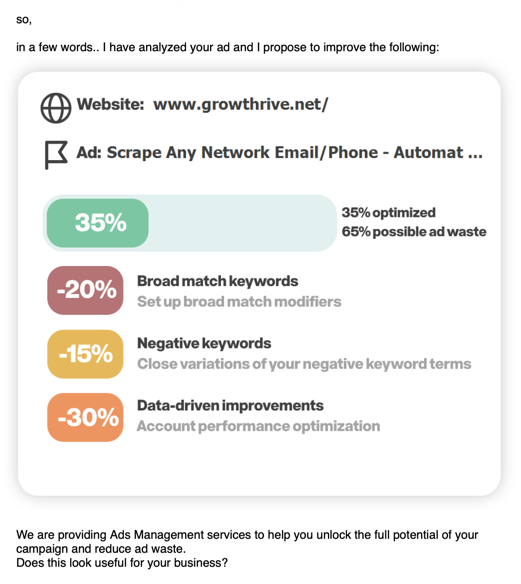 Don't you think that is an amazing strategy?
Now you can mass scrape many Ads on Google with our tool on the membership site. Access FREE for 7 Days.