Many have found some strange bans from Adwords accounts, but this doesnt mean you have lost anything. Just create another account and try to read the terms before creating campaigns first.
But if your problem is something similar like what happened to my for sharing account with another customers agencies. This drove into ban, and now we have separated accounts but…
Do we really have to migrate everything manually?
No.
There is an automated way of doing this, just follow the process…
First of all you will need to download Google Ads Editor. Install on OSX or Windows and then connect with your accounts so you can access the campaigns, no matter the account is banned.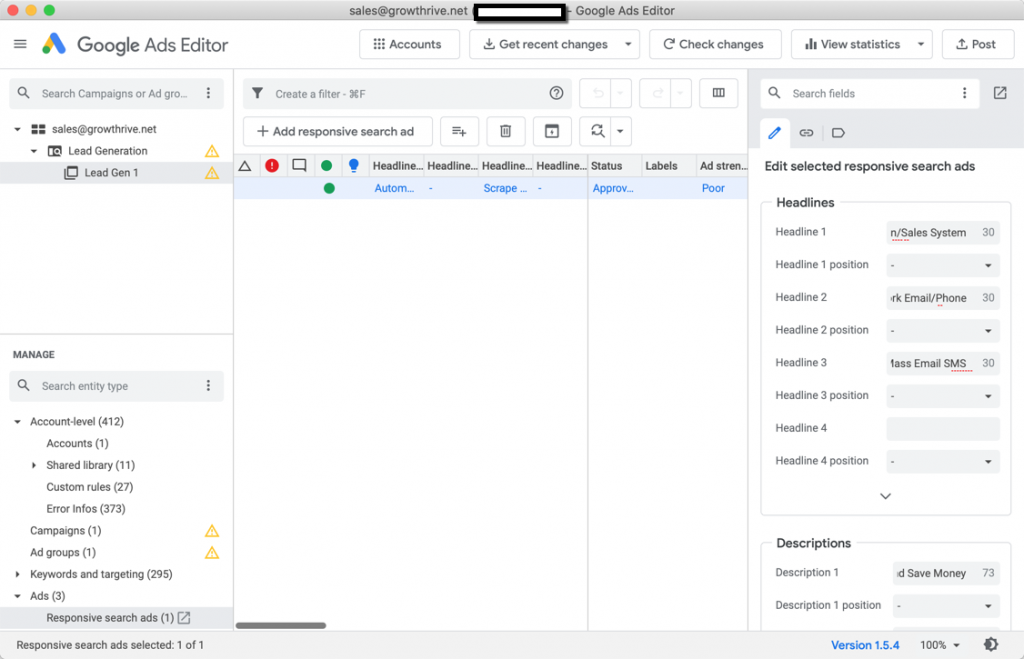 Copy and paste campaigns between accounts
In the tree view, select the account containing the campaigns you want to copy.
Click the Campaigns tab.
Select one or more campaigns.
Go to the Edit Menu > Copy to copy the campaigns.
Go to the File Menu > Open Account.
Select the account where you want to paste the campaigns.
Click Open Account
Select the account name in the tree view.
Go to the Edit Menu > Paste to paste the campaigns.